Vacature Uitvoerder Erasmus MC Rotterdam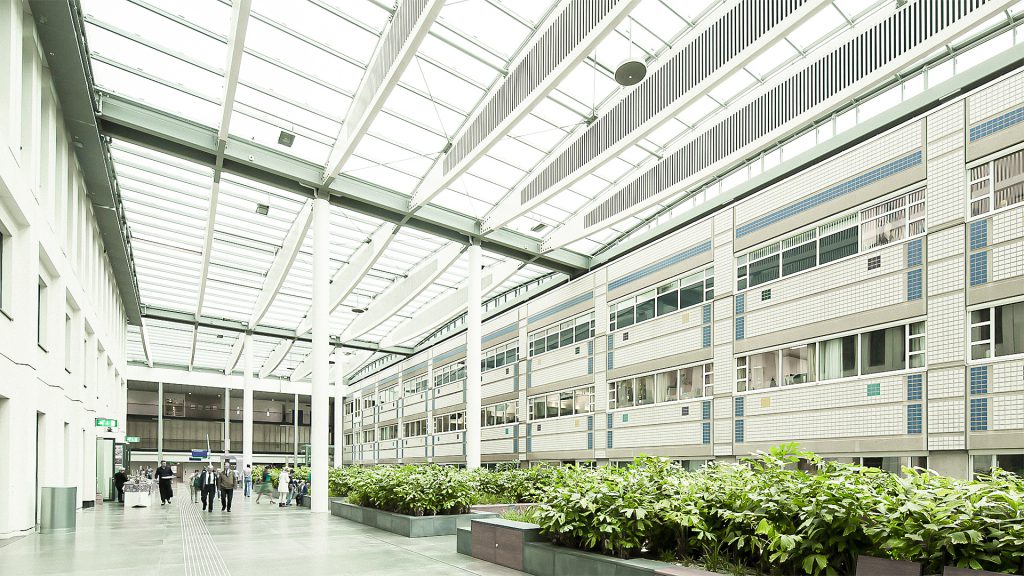 Dit ga je doen
Als Uitvoerder bij Metz Nederland bij het Erasmus MC ben jij verantwoordelijk voor het aansturen van een grote ploeg eigen en ingehuurde medewerkers die zich bezighouden met het dagelijks bouwkundig onderhoud en kleinere projecten. Je bent iemand die graag veel (van kleine tot grotere) projecten aanstuurt, deze strak begeleidt en daarbij het hoofd koel houdt. Je werkt op een locatie waar mensenlevens gered worden en daarbij realiseer je je dat je enerzijds snel moet schakelen, maar anderzijds ook rekening moet houden met de omgeving. In teamverband (werkvoorbereider/calculator en projectleider) werk je samen met de opdrachtgever(s), onderaannemers, cliënten en collega's, waarbij een duidelijke en fijne manier van communiceren en delen van groot belang is. Je bent nauwkeurig en vindt het een uitdaging om het budget onder controle te houden. Je hebt in deze dynamische werkomgeving als uitvoerder graag de touwtjes in handen. Een hele mooie baan in een uitdagende omgeving!
Bedrijfsprofiel
Metz Nederland is een betrokken bouwbedrijf dat zich bezighoudt met renovatie en onderhoud voor woningcorporaties en zorginstellingen. Wij onderscheiden ons door van een idee of vraag, een project te maken. Daadkrachtig – Dienstbaar – Flexibel – Ambitieus zijn  belangrijke kernwaarden.
Hier kom je terecht
Jouw toekomstige werkplek vertegenwoordigt de complete Nederlandse samenleving. In het Erasmus MC te Rotterdam vind je een veelzijdigheid van culturen en activiteiten, welke te vergelijken zijn met een kleine stad. Een locatie waar het werken erg uitdagend, leuk en dynamisch maakt!
Dit neem je mee
Als Uitvoerder bij Metz is onderstaande opsomming van toepassing op jou:
MBO Bouwkunde, niveau 4, of MBO 4 werk- en denkniveau.
Je hebt enkele jaren ervaring, bij voorkeur in de bouw / uitvoering van renovatie en onderhoud.
Je bent communicatief vaardig, stressbestendig en assertief.
Je bent een teamplayer, iemand die graag de handen uit de mouwen steekt en meedenkt met de organisatie.
Dit krijg je van ons
Aantrekkelijk salaris en secundaire arbeidsvoorwaarden conform CAO Bouw en Infra.
Een mooie auto, mobiele telefoon en laptop van de zaak.
Opleidingsmogelijkheden voor persoonlijke ontwikkeling.
Een uitdagende functie met vrijheid en verantwoordelijkheid.
Een gedreven, betrokken en enthousiast team van collega's.
Kom jij ons team versterken?